<!A><!IMG align=left hspace=3 SRC="yellowbus.gif" ALT="[WWW Bus]"><!/A> <!TABLE WIDTH=100%> <!TR> <!td width=90%> Bob Hughes, President - ETX
---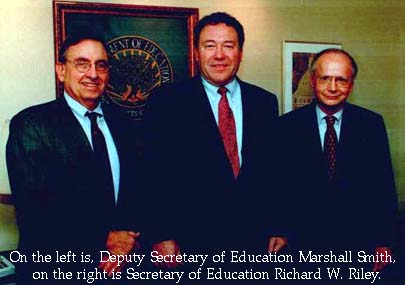 <!/td> <!/tr> <!/table>

Bob Hughes has traveled extensively during the last fifteen years lecturing on the importance of change in our schools. His background includes both business and education in that he has been a member of the Lake Washington School District Board of Directors, Kirkland and Redmond, Washington (23,000 students) for the past twenty-eight years, serving as its President four times.
Along with school related activities, Mr. Hughes is also a retired executive from The Boeing Company in Seattle, Washington (32 years), where he served as Corporate Director of Education Relations, General Manager of Programming Services and General Manager of Professional Software Products. In 1984 he was asked by Boeing's Chairman and a business group, the Washington Roundtable, to serve as a loan executive, assisting various educational institutions in their efforts to implement technology in schools. His last assignment before leaving Boeing to form an educational consulting firm, was reporting directly to Washington State's Superintendent of Public Instruction for the purpose of developing a state wide educational technology plan.
Because of his strong background in both technology and schools, Mr. Hughes has become an invited speaker at more than 400 workshops and conferences nationwide, organizing nine major conferences and lobbying legislators for both educational and technology reform. As a co-founder of the Washington State Roundtable's Working Committee on Education, Mr. Hughes has also co-chaired the Seattle Chamber of Commerce Education Committee, been a board member for both the Washington State School Directors Association and the California based Autodesk Education Foundation.
In recognition of his work in education, the former Governor Booth Gardner (Washington State) named Mr. Hughes to Chair his Advisory Council on Advanced Technology in Schools.
---
RESIDENCE

40 YEARS IN KIRKLAND
---
EDUCATION

BA in Economics, minor in Mathematics and Psychology
Western Washington University (1965)

Shoreline High School - 1960
---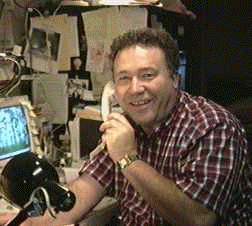 MARRIED

Linda, 42 (great) years

Son

Dan Hughes
Graduate Northwest College


Wife, Charlene
Grandson-- Jeremy - 20 years old

Daughter

Shelley (Hughes) Malcolm
Graduate U of W
Husband, Dave


Grandson-- Alec - 7 years old

Granddaughter -- Karlee - 4 year

Grandson -- Casey - 2 year



Return to ETX Homepage
---
COMMUNITY INVOLVEMENT RELATED TO EDUCATION

Board of Trustees (2001 to 2005)
WorldClass Schools Foundation, Inc. Tallahassee, Florida

---

Lake Washington School Board (1978 to present)
Lake Washington School District, No. 414
Board President 1984, 1986, 1987 & 1992

---

Member - (1993 to 2000)
Washington State Educational Technology Advisory Commission
Appointed by Judith Billings, Supt. of Public Instruction

---

Past Chairman (1989 to 1991)
Governor's Advisory Council on Technology in Schools
Appointed by Governor Booth Gardner

---

Board of Directors (1987 to 1993)
Washington State School Directors' Association

---

Board Member (1999 to Present)
Executive Service Corp of Washington

---

Working Committee on Education (1983 to 1993)
Washington Roundtable

---

Co-Chair K-12 Education Committee - (1990 to 1993)
Seattle Chamber of Commerce

---

Board of Directors (1988 to 1991)
New Horizons For Learning

---

Board of Directors (1991 to 2000)
Autodesk Education Foundation, California

---

Professional Education Advisory Committee (1985 to 1988)
Appointed by the Superintendent of Public
Instruction and the State Board of Education

---

Board of Directors (1988 to 1994)
Citizen's Education Center

---

Vice President (1976-77)
Citizens Advisory Council
Lake Washington School District
---
Return to the ETX homepage
Send e-mail to: bhughes@toysrbob.com
---


Educational Technology Exchange - (425) 828-6340